EOY Time Travel Crew Accelerates Summer Learning Adventure
Do you like diving into time periods past? Want to boost your writing, research, and digital storytelling skills, while making friends and having fun? Then join us on a six-week summer adventure of a lifetime.
Edge of Yesterday, a STEAM‑education project based on a teen time travel adventure book series, offers virtual internship opportunities for students. We use technology to introduce new ways of storytelling. Through our MASHUP approach, we:
integrate digital storytelling, photography, music and theatre


encourage artistic expression and the use of creativity to document facts in ways that describe realities, communicate perspectives and raise awareness of social and global issues
Our overarching goal: use storytelling to make learning stimulating and fun.
Learn more about the Edge of Yesterday teen time travel adventure book series and our "learning through story" platform.
Sign up to receive updates and information, as program details become available, and contact [email protected] with questions.
Note: High school students enrolled in the District of Columbia Public Schools are eligible for paid internships with EOY Media and Edge of Yesterday. Reach out to [email protected] to learn more.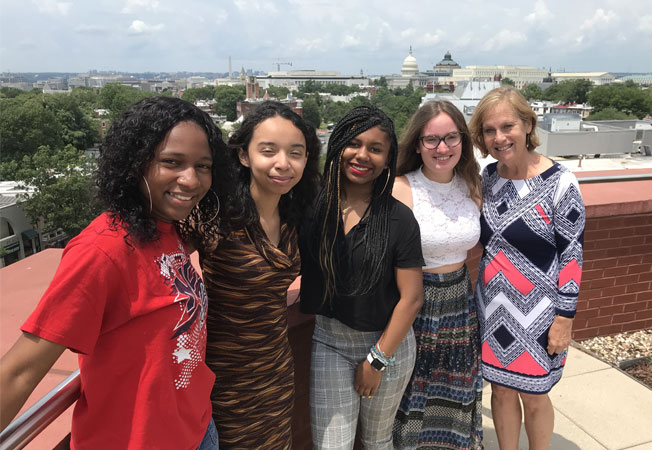 Edge of Yesterday has connected me to a strong network of like-minded individuals and helped me see how STEM and the humanities are interconnected in our world!
LindSay Bernards
Intern, Edge of Yesterday; George Mason University